With summer upon us, many will be poolside reaching for a refreshing, frozen cocktail treat.  This brings to my mind the term "Cocktail Ring", let us explore this a bit further.  Images of over-sized, exaggerated jeweled rings pop into my head.  Bright, bursting flowers and giant stones in intricate settings, all of these pictures gives one a sense of celebration!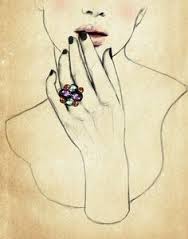 A cocktail ring in it's simplest definition is;  a large, dramatic three dimensional ring, often featuring a large stone complimented by several smaller stones.  These gorgeous and gaudy accessories though once worn exclusively to cocktail parties and the like are now worn for any and all occasions, including to the office or laundromat!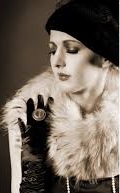 First introduced into popular culture in 1930's Prohibition Era, the cocktail ring continued to gain popularity through the 40's and 50's as cocktail parties became the place to be.  Nowadays these trinkets are usually spotted at theater events, awards shows and fancy pants dress-up parties… though a special occasion to don a cocktail ring is absolutely not a requirement.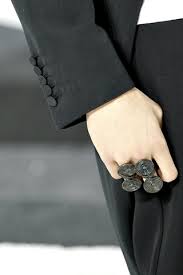 What about the gentlemen, can he wear one too?  When it comes to fashion, there is no discriminating, YES, the boys can get in on this as well!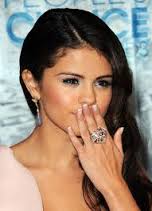 Due to the abundance in size and quantity of stones needed to create these treasures, generally cocktail rings are crafted with semi-precious stones and are considered costume jewelry.  Few of us can afford a 5 carat sapphire surrounded by rubies, emeralds and diamonds.  Less expensive, (but equally as beautiful) gemstones like garnet, topaz and cubic zirconias of every color are more often used.  I imagine our Hollywood starlets wear whatever their hearts desire, but the rest of us can look just as glamorous.
Whatever you style, taste or budget, there is a certainly a cocktail ring for you…want to see what we have to offer for both ladies and gentlemen?  Click on the link below for rings by Golden Chariot Innovative Jewelry Inc. http://www.shop.goldenchariotinnovativejewelryinc.com/Rings_c2.htm